Keep your hats crisp and in shape by using this hat rack. This product holds the hats by the brim using gravity to maintain the proper contour. Other hat racks use the top or the back of the
hat to hold them, causing your hats to sag and droop.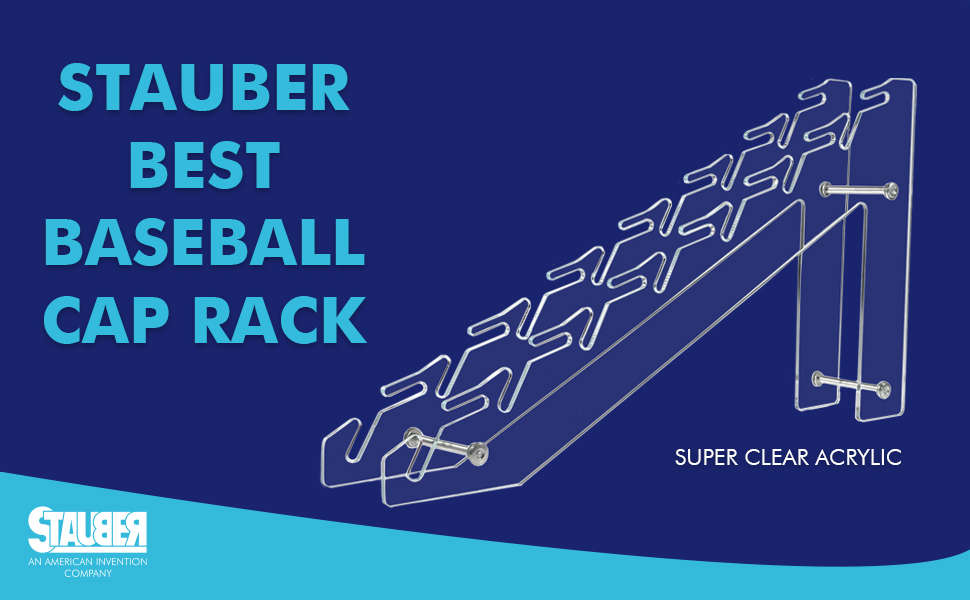 Be proud of your hat collection and neatly display them with the STAUBER Best Hat Rack. Designed and Made in the USA, the Hat Rack can be installed on a door, wall, in a closet, or placed on a desk or counter. If you only have enough space for height or depth? Our acrylic organizer and display can be set up horizontally or vertically for your desk or counter. Hanging your cap collection on the wall? We have designed a super snap wall hook for the cap rack to clip right into. Let your hats float on the Stauber Best Baseball Cap Rack behind you in your zoom calls, your friends and coworkers will love to see your latest brand swag.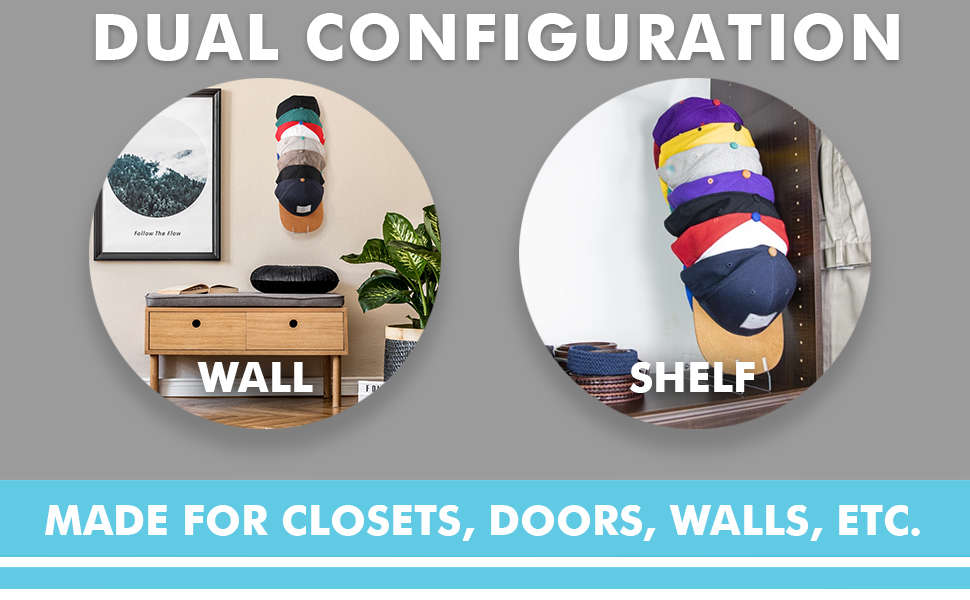 Display your hats how you want! We made this hat rack for household and commercial use. Set it up on your dresser or hang it in your closet with the included mounting hook. It's designed to work in both directions! Do you sell hats in your store? Use this as a display and set it anywhere you'd like.

American-made clear acrylic so nothing distracts from your awesome hat collection.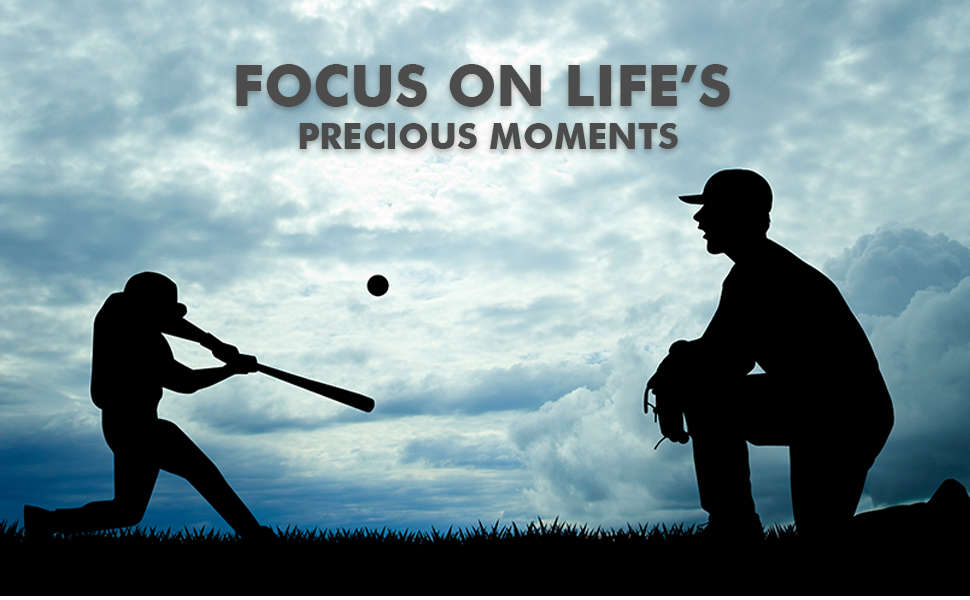 Assembles in a few minutes. With a screwdriver and 5 minutes,
your hat display game will change forever.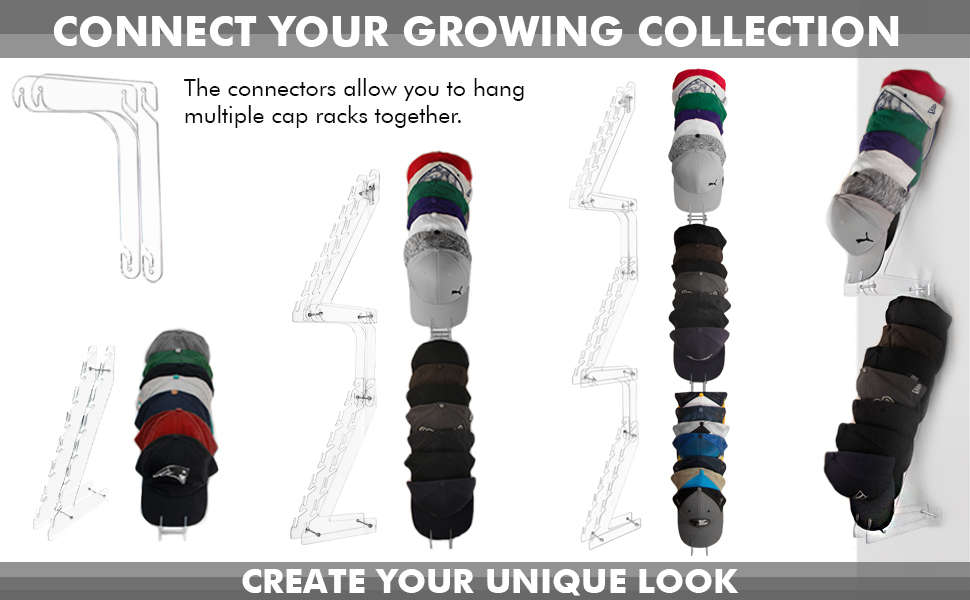 Hold up to 7 hats on a single rack. This compact display rack is less than a foot and a half tall. Don't let the last hat on the rack get lost in the shuffle. Organize your hats in a way that makes it
easy to pick out the hat in the back.

Description
Designed and Made in the USA.    
Payment & Security
Your payment information is processed securely. We do not store credit card details nor have access to your credit card information.